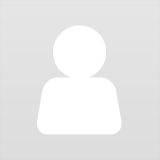 sarah s
Wild And Conversation Worthy It's Already Pretty, Though Needs Some Tending/ Don't We All.
Gardener Job in Portland, Oregon
established yard space has some needs including hauling off of the over sized yard debris pile i have some plants that would like to be planted and some bushes that want pruning... needs a load of mulch and a few euphorbia yanked the heck out! dang they are stunning, when they aren't taking over the yard. the other thing about this yard is it definitely, gets folks asking about the gardener, and because we are a salon there are alot of folks in and out every day. As it is wild texture cardoons and iris, lavender the afore mentioned euphorbia some old rose's and rugosa , rhubarb and that's not all and just in the front. id like to keep it that way, wild and conversation worthy.
Share This Profile
Find Gardener Jobs in Portland, Oregon
More jobs in Portland, Oregon