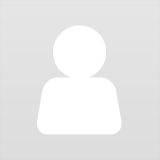 Jackie N
Just planted 150 perennials and shrubs and want an expert to come make sure I didn't screw it up!
Gardener Job in Edmonton, Alberta
We have a large pie shaped lot so lots of room to plant. Over the years we've tried to add bit by bit. Started with 60 trees and shrubs a few years ago. Now we just added 150 perrenials and more shrubs. We chose the selections based on professional gardeners recommendation. However, when we planted there was quite a bit of clay so we amended the best we could. Now would like some assessment of how to keep them doing well over the years and how to care for them in general. Also looking for advice on continual soil amendment.
Share This Profile
Find Gardener Jobs in Edmonton, Alberta
More jobs in Edmonton, Alberta