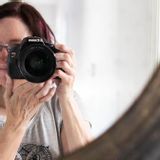 Rosa V
I'm Rosa, a Master Gardener. I'm offering a negotiable rate for experienced garden help, or $25 an hour for unskilled help.
Gardener Job in Edmonton, Alberta
I am looking to renovate a large front garden bed as well as wanting to create a new garden bed in my narrow boulevard strip. The front garden bed needs existing perennials removed as well as one large shrub taken out. It needs lots of compost dug in to prepare the bed for replanting. If you are an experienced gardener I would also consider having you help with the replanting. The narrow strip needs grass removed, and possibly (likely) digging out existing soil and new soil added. While I would prefer an experienced gardener who knows how to dig up perennials and can tell a plant from a weed, ( and I'm happy to pay more per hour for that experience) I would hire a university student who's willing to work hard and take direction. I will also keep you well supplied with cold (non alcoholic 😉) beverages. I need someone who's available as soon as possible.
Required Qualifications
Commercial driver's license
Share This Profile
Find Gardener Jobs in Edmonton, Alberta
More jobs in Edmonton, Alberta