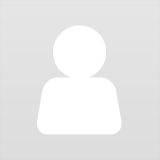 Les E
I am Les Evans a gardeners' gardener. I enjoy helping you maintain or improve your gardens and landscape.
Gardener in Murray, Kentucky
Services provided include but is not limited to: Pesticide free weeding Trimming shrubs and small trees Mulching Natural methods Renovation of landscaping Vegetables gardening Fruit care Garden coaching Flower gardening Native plant installations Open to new are niche gardens or other gardening projects Over 30 years of gardening and landscaping experience I look forward to meeting and working with you and your needs.
Share This Profile
Find Gardener in Murray, Kentucky