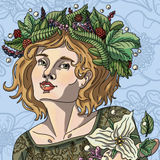 Becky P
I am a Master Gardener with a passion for xeriscapes, native plants, sustainability and bringing nature into your backyard.
Gardener in Portland, Oregon
I can provide comprehensive guidance regarding indoor and outdoor plant care, consultation on where and what to plant, garden planting and maintenance, cleanup, and so much more! Want a detailed care plan for each of your plants? Done! Want to find out what's wrong with your prized specimen? The doctor is on her way! My experience in the garden center business combined with my education from OSU allows me to approach every project holistically with a science based background. It would be my absolute pleasure to help you create your very own oasis! Experience: Over one year in a garden center, several months experience as a landscaper Education: Bachelors in Fine Arts from GMU, Master Gardener Certification from OSU, recently completed Sustainable Landscapes course from OSU Hands On: Plants are beautiful, healthy and make people happy. You can truly heal the earth and your community with some creativity and TLC. Because of that, I have made a habit of volunteering when I can. Some of the organizations I have worked with: Friends of Trees, Oregon Food Bank, Growing Gardens, Tualatin Wildlife Refuge, Master Gardeners and SOLVE. I love giving back to the community and educating people about how to be a friend to plants. Commitment: I pride myself on my attention to detail and maintaining integrity in everything I do. If given the opportunity to work with you, I can guarantee that I will work with you step by step to achieve the results you are looking for. In my holistic approach, I take everything into consideration from soil quality to sunshine to make sure that your garden is healthy, vibrant and beautiful! Personal: I currently have over 50 indoor and outdoor plants (rookie numbers, I know) and have left a trail of small gardens in my wake as I have hopped all over Portland. I am constantly amazed about how much there is to know about plants and how they can surprise and delight you every day. My dream is to have a garden like Marietta and Ernie O'Byrne!
Share This Profile
Find Gardener in Portland, Oregon