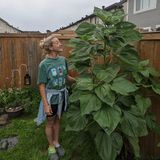 Chelsi M
Hi, my name is Chelsi and I would love to help you with any manner of vegetable gardening, bed maintenance or yard work!
Reasons to Hire Me
I have a great work ethic and enjoy gardening.
I am a perfectionist when it comes to designing
I have advanced knowledge of soil and plant science
Gardener in Ottawa, Ontario
I recently received my PhD in Earth Sciences from McMaster University and am looking for jobs in climate change research. Until then, I am looking to apply my passion for gardening to help out others in the area. I am an intermediate to advanced gardener, with a special interest in vegetables, herbs, flowers and succulents. I also know quite a bit about trees and bonsai, as my partner is a bonsai enthusiast. This year, I transformed my 10x10 m weed-covered back yard into an urban garden, complete with a small sunflower forest and even a corn patch! I designed, dug and built 4 separate vegetable gardens and 1 flower garden in the back yard, in addition to digging up the weed root mat, and reseeding a 1m x 8 m section of grass and clover. Now that my own garden has been fully established, and while I am looking for a permanent career, I am looking for other gardens to work on! I am interested in sustainable gardening, organic and permaculture practices and prefer using natural and reclaimed materials in the garden. I am happy doing all manner of yardwork in most climates, and I have advanced experience in outdoor scientific fieldwork. I am happy lifting, digging, planting, weeding, you name it. I have experience building and planning different types of garden beds, digging up weeds and re-seeding grass, planting trees, vegetables and flowers (as well as maintenance), building of trellises and A-frames, trimming and cleaning of grass and plants, among others. Anything I don't know how to do, I am quickly able to learn.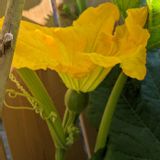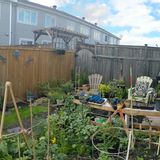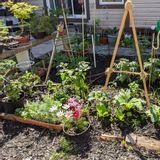 Share This Profile
Find Gardener in Ottawa, Ontario