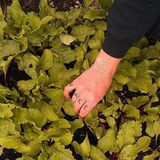 ruthE f
Advocate for Insect-friendly gardening & Naturalistic planting. Helpful hand in plot clearing, garden making & weekly chores.
Reasons to Hire Me
Open-minded, creative and patient. Let's make it happen!
GM at local community garden. Veggies, annuals & perennials.
Committed to help make your garden the best for You..and It!
Gardener in Portland, Oregon
Helping you achieve your vision for your perfect green space! General tidying and reconfiguration of unruly, forgotten or overwhelming beds. Establishing a total bee friendly environment to benefit all your plants. Creating a Vegetable Patch that goes beyond the usual wooden rectangle frame design. Embracing working with and for Nature: Insects, Birds, Soil, never against (No to chemicals, Yes to some planned 'untidiness'.) Challenging myths about Weeds, what are true, unwelcome thugs vs manageable interlopers. Accepting what your space can and can not support, and how to then find a way to make it all you want. Additionally, provide weekly/monthly attention: watering, weeding, harvesting, deadheading, as well as seasonal spot planting, crop turnover, seed collecting and starting. Hand tools only, no hauling. Let's talk (and listen) together! 30 - 45 min meet-and-greet/site scouting initial appointment on me! ruthE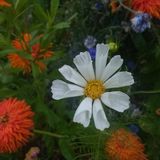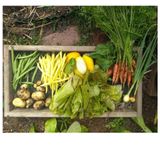 Recommendations
Kelly Williamson
RuthE f is such an amazing talent in the garden. She is so creative and loves to get her hands dirty! She appreciates the little things and creates beauty wherever she digs.
Tonya Garreaud
I recommend ruthE f as a gardener
Abby Teicheira
Ruth has worked to transform our community garden space into an insect and pollinator's paradise! Her creativity in design, use of natural materials, and general plant knowledge is an inspiration. She is a dedicated gardener, advocate, and collaborator. Ruth has turned under-used spaces in our community garden into beautiful gardenscapes that attract not only pollinators, but community members as well. Her eye for design, color and space is a treat to witness!
Share This Profile
Find Gardener in Portland, Oregon